Posts tagged
microsoft
0
Microsoft has recently announced a "Touch Mouse" at the CES-Conference which is going to be primarily focused on bringing Touch-Features to Windows 7 (who'd have thought that). It's going to be released Mid-2011 for about 80€ (so I guess around 90$ in the US) and here's what it looks like: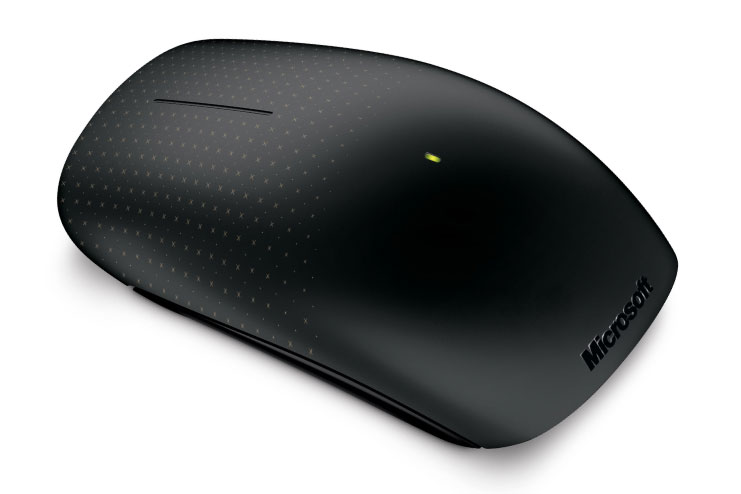 The first thing I thought was that this really seems like a well-designed piece of hardware. Something I don't recall seeing from Microsoft in a while now, leaving Kinect aside. Because in my humble opinion, it's not even about designing something that everybody loves to look at but just putting enough effort into the design of a product that it does not look like it's cheaper than its internal specifications make it worth.
Best example for that: No one even remotely cared about the fact that the first generation iPhone had no 3G-Functionality, no regular Bluetooth, no regular Audio-Jack and things like that which we had already gotten used to from Smartphones around it. Its selling-point was all about the Multitouch and its looks basically.
So my basic message here is that even if this "Touch Mouse" from Microsoft doesn't out-perform similar products that came before it, it still might out-sell them if it becomes something that people just want to have sitting on their desk.
0
Microsofts Kinect erobert offenbar schon bald endgültig den PC. Der koreanische Entwickler GamePrix hat mit seinem Multiplayer-Rollenspiel Divine Souls das erste Game vorgestellt, das die Bewegungssteuerung für die Spielkonsole Xbox 360 auf dem Computer unterstützen soll. Wie verschiedene US-Gamingblogs berichten, plant das Unternehmen, das fertige Endprodukt durch den Kinect-Support Konsolenspielen ähnlicher zu machen. Es wird wohl auch veröffentlicht, wenn Microsoft Kinect für den PC noch nicht offiziell unterstützt.
0
Dieser Spruch ist mir auf der heurigen Welser Messe zu Ohren gekommen auf welcher ich meinen Cousin bei seinem Metalltechnik Stand besucht habe. Die Messe an sich war recht lustig als auch informativ aber vor allem lustig angesichts der Tatsache, dass ich ja mit meinem Cousin dort war.
Ansonsten ist nicht viel los gewesen in den letzten Wochen, außer ständig Schule.
Ich möchte an dieser Stelle noch ein wenig "Werbung" für das neue OpenOffice2 machen, welches seit kurzem durch etliche HTTP- und FTP-Server geistert und natürlich vollkommen gratis und eine tolle Alternative zu Microsoft Office bzw StarOffice ist. Ich selbst hatte noch nicht das Vergnügen, aber auch das wird sich bald ändern.
In diesem Unsinne wünsche ich allen noch ein schönes restliches Wochenende und einen nicht minder schönen Start in die neue Woche die für Leute wie mich mit Herbstferien in Aussicht eine sehr kurze sein wird.
Link Summary