Posts tagged
mac os x
0
So for my day off after yesterday's "C# for Windows Mobile" exam I decided to join some colleagues of a higher semester as they start a brand-new course – which has its premiere here at University of Applied Sciences Hagenberg right now and maybe among all Univeristies of Austria – concerning iPhone Development.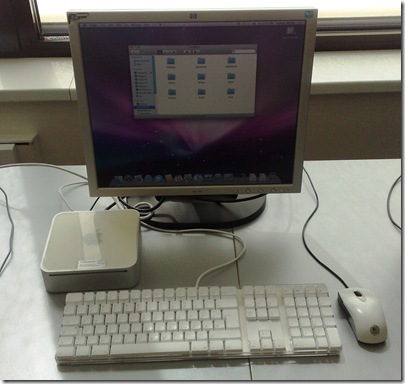 When I entered the laboratory in which the entire course will be held, I encountered some new hardware which was acquired by the University some time in February already and obviously has found its primary use now. During the lecture I realised that all the students who are signed for the course could log in to the Mac Minis with their Active Directory Accounts the University provides them. As we all either know or can find out from the Link, Active Directory is a service by Microsoft that enables you to store user accounts including their files on a Windows Server so the respective users can log in from any computer and use them alike.
Prior to my research on the internet I did not know that Active Directory and Open Directory (from Apple) can interact with eachother at all. I was scared that some Administrator actually created those accounts one by one including their passwords, which would mean that I am not the only one who has legal access to my password (assuming that the Administrators of a System I use can do whatever they want with my data). My Research however showed at least some calming results. Active and Open Directory can be used in combination but there have to be both a Windows Server and a Mac OS X Server running on the network. It does seem to be very complicated to accomplish the wanted results though. What I also know is that others at University have already used Macintosh Computers for video cutting or other creativity related things, so it only seems logical that they have been using the possibility to log into their accounts from both Operating Systems all along.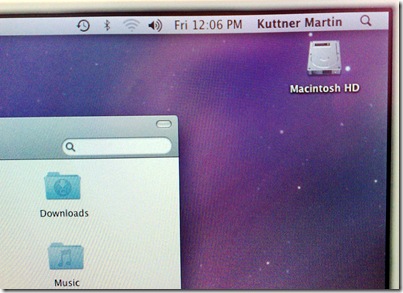 When I tried it out myself the login went smoothly as you'd expect it. I still hope that no one has access to my password in plain-text but in the end I also know that I can be the only one held responsible for my own security, so how far I want to go with my paranoia defines how vulnerable my digital personality is.
And of course the conclusion of all this is that everyone who uses Computers without exception has to be aware of this.
have a nice weekend